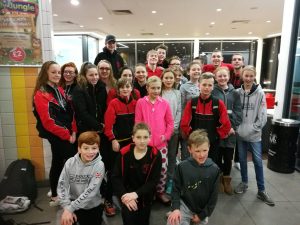 The team came away with a well deserved 3rd place at the Essex League Gala, which was hosted by Barking & Dagenham SC and took place at Becontree Leisure Centre on Saturday 25th February.
The results from the first of four meets are:
1. Barking & Dagenham SC 283 pts.
2. Brentwood SC 271 pts.
3. Runnymede SC 232pts
4. Harwich SC 210 pts.
5. Hornchurch 156 pts.
6. Leyton SC 136 pts.
7. Eltham SC 58 pts.
WELL DONE