Runnymede's Essex League team finished 3rd overall in second division of the 2017 League.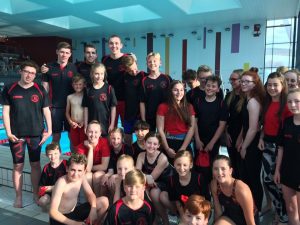 This league is an annual competition for Essex-based swimming clubs which runs over four separate galas usually running between January and June.
These galas are a great opportunity for our swimmers to swim as a club against others.  Finishing 3rd in the second division means we stay in the second division for next year, which is a good result for us.
Congratulations to those who took part. All swimmers showed great determination, spirit and camaraderie as they cheered their team mates on during their races.
Here's to next year!!