New Kit
Need some ideas for Christmas presents? Check out the Runnymede Swimming Club shop on Friday evenings in the club room.  New: Towels, Onesies, Beanies, Track Suits, Hoodies… some of which can be personalised, as well as the usual t-shirts, googles, etc.
Last orders for Christmas: 6th December (Jingle Bells Gala).
Order forms can be found in the clubroom or downloaded here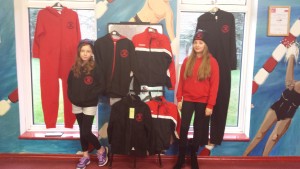 .