SATURDAY 19 SEPTEMBER 2015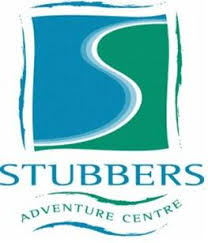 VENUE ADDRESS:
STUBBERS ACTIVITY CENTRE, OCKENDON ROAD, UPMINSTER ESSEX. RM14 2TY TEL: 01708224753
TIMES:
ARRIVE PROMPT AT 8.45AM FOR REGISTRATION
THE LAST ACTIVITY FINISHES AT 4.30PM FOR A 5.00PM PICK UP
WHAT YOU WILL NEED TO BRING:
PACKED LUNCH & PLENTY TO DRINK
(There is a tuck-shop on site but this only opens during lunchtime).
SUNCREAM (if applicable)
SUN HAT (if applicable)
WARM TOP (If applicable)
A TOWEL
BIN LINER FOR WET CLOTHING
RECOMMENDED CLOTHING
WET SHOES/OLD TRAINERS – NO FLIP FLOPS OR SHOES THAT COME OFF EASILY.
CHANGE OF CLOTHES & FOOTWEAR IN SMALL BAG/CARRIER
SWIMWEAR
PLEASE ENSURE THAT YOU HAVE COMPLETED AND RETURNED THE TRIP CONSENT FORMS TO DAWN HART FOR YOUR CHILD A.S.A.P. (Forms on table in Clubroom)
PLEASE DO NOT ALLOW YOUR CHILD TO BRING MOBILE PHONES, IPODS, ELECTRONIC GAMES, JEWELLERY, EXPENSIVE OR NON WATER RESISTANT WRIST WATCHES.
F.Y.I. MAC HAMPTON, JULIE CLEAVER, DONNA WOOD AND SIMON FORD WILL BE ON SITE DURING ON THE DAY, EACH REMAINING WITH ONE OF THE FOUR GROUPS.
SHOULD YOU HAVE ANY QUESTIONS, PLEASE FEEL FREE TO CONTACT ME ON MY MOBILE :
07815 378578
Dawn Hart (Chair)