---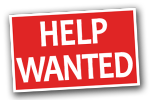 We need volunteers to take up important roles with the Club. Can you spare some of your time to help us? Please look
HERE
to find out.

The Jack Petchey Achievement Award scheme is a reward and recognition initiative which enables us to celebrate the achievements of our young people as well as receive additional funding.  Check out the Jack Petchey Award board in the Club Room or find out about the monthly winners in the eNewsletters.
---
Runnymede Swimming Club strives to make swimming as accessible as possible to all, from lessons for learners and improvers, training squads for developing swimmers and a disability squad to meet the needs and challenges of social and competitive swimming for the disabled.
Need to let us know something: info@runnymedeswimmingclub.com or got a complaint: complaints@runnymedeswimmingclub.com
We are proud to be affiliated to the Amateur Swimming Association and of our accreditation under the Swim21 and clubmark schemes.